Are you interested in joining the McMichael's Volunteer Committee?
The McMichael Volunteer Committee is a dedicated team of McMichael members, from all walks of life, who share a passion for the arts and are committed to volunteerism. We organize events and raise funds, both to enhance the visitor experience and to support children's education at the McMichael.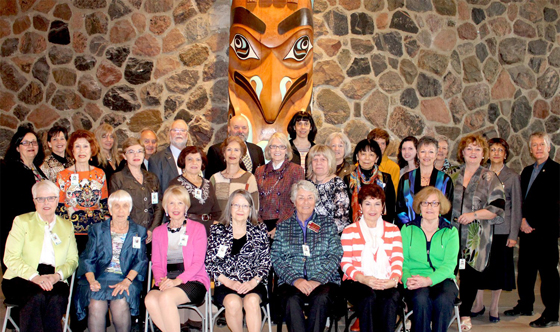 Joining the McMichael Volunteer Committee is a rewarding way to meet interesting people, learn more about the McMichael and about Canadian art, contribute to the community, develop your skills and interests helping with special events, participate in interesting excursions to other museums and galleries, and much much more.
Monthly meetings are often accompanied by exhibition tours, and are held at the Gallery at 10:00am, the last Thursday of each month from September to June.
Membership on the Volunteer Committee is $30 per year.
For additional information, please email us at membership2014@mcmichaelvolunteers.com